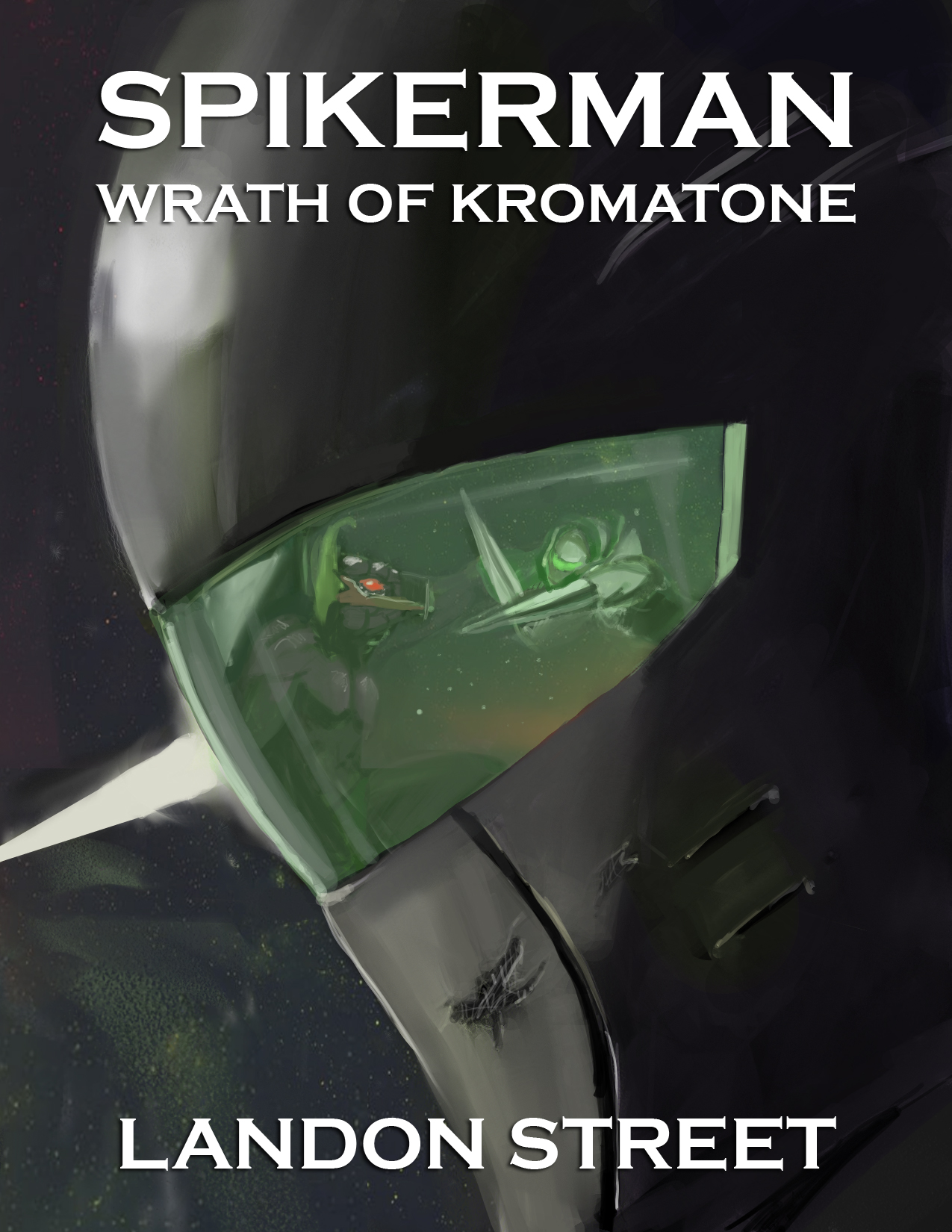 My first novel, Wrath of Kromatone, is coming soon! I hope to have it published this year and I'm working very hard to get it ready for editing and publishing. Check back later this year for updates and thank you for your patience!
Click here to read more
Wrath of Kromatone progress
First Draft

100%

Second Draft

100%

Third Draft

85%

Editing

0%

Publishing

0%

Book finished and ready to sell!

0%
Update 04/13/2017:
Progress has been made these last few weeks. Mikaela Land has finished all of her artwork and I posted the cover she created on the first slide above. I'm very happy and she did a very good job. 
I wrote a ton today. I wrote about 6 pages worth of material that I wanted to add and I'm close to finishing the supposed final draft. I won't count out that there may be another draft. I am a bit exhausted of all the revisions I've made. After this draft is finished I will be looking for an editor to get it actually ready.
I'm becoming more happy as things progress so I'm hoping my spirts are still high while getting to the actual difficult parts.
4,418 total views, 24 views today